Not to be confused with Gold Drop or King Choco Drop.
Choco Drop, called Drop of Choco in LINE Cookie Run, is a C-grade pet in LINE and a Common Pet in OvenBreak that all users will earn by playing for the first time. This pet accompanies Brave Cookie. Every few seconds, this pet changes normal jellies into Bear Jellies that are worth more points.
(LINE) Makes Bear Jellies (worth more than regular Jellies).
(OvenBreak) Creates Yellow Bear Jellies at given intervals. Level Up for more frequent Skill activation.
Description
Edit
(LINE) Still a sweet friend, even though it's made of 100% bitter cocoa.
(OvenBreak) A sweet friend made with 100% cocoa. Of all the bizarre ingredients in the Witch's cupboard, cocoa may be the most ordinary.
LINE Statistics
Edit
| Level | Skill Effect | Upgrade Cost |
| --- | --- | --- |
| | Created every 10 seconds | N/A |
| | Created every 9 seconds | 500 |
| | Created every 8 seconds | 700 |
| | Created every 7 seconds | 1,000 |
| | Created every 6 seconds | 1,300 |
| | Created every 5 seconds | 1,600 |
| | Created every 4 seconds | 1,900 |
| | Created every 3 seconds | 2,200 |
OvenBreak
Edit
| Level | Skill | Upgrade Cost | Upgrade Reward |
| --- | --- | --- | --- |
| 1 | Creates Yellow Bear Jellies every 4.3 sec | N/A | N/A |
| 2 | Creates Yellow Bear Jellies every 4.1 sec | 400 | 2 |
| 3 | Creates Yellow Bear Jellies every 3.9 sec | 800 | 4 |
| 4 | Creates Yellow Bear Jellies every 3.7 sec | 2,000 | 10 |
| 5 | Creates Yellow Bear Jellies every 3.5 sec | 4,000 | 15 |
| 6 | Creates Yellow Bear Jellies every 3.3 sec | 8,000 | 20 |
| 7 | Creates Yellow Bear Jellies every 3.2 sec | 16,000 | |
| 8 | Creates Yellow Bear Jellies every 3.0 sec | 30,000 | 75 |
| 9 | Creates Yellow Bear Jellies every 2.9 sec | 60,000 | 150 |
| 10 | Creates Yellow Bear Jellies every 2.8 sec | 60,000 | |
| 11 | Creates Yellow Bear Jellies every 2.7 sec | 60,000 | |
| 12 | Creates Yellow Bear Jellies every __ sec | | |
| 13 | Creates Yellow Bear Jellies every __ sec | | |
| 14 | Creates Yellow Bear Jellies every __ sec | | |
| 15 | Creates Yellow Bear Jellies every 2.2 sec | 100,000 | 250 |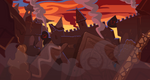 C-grade
B-grade
A-grade
S-grade
L-grade
E-grade
Eggs

Common Egg ( 1) • Rare Egg ( 10) • Extra Rare Egg ( 20)

Others

Pets Lucky Draw • List of Combination Bonuses • Unreleased Pets
| | |
| --- | --- |
| First Release | Choco Drop • Cheese Drop • Pocket Strawberry • Lucky Dice Bros |

| | |
| --- | --- |
| Hello Kitty Collaboration | |

Related Topics

List of Pets • List of Combination Bonuses • List of Treasures