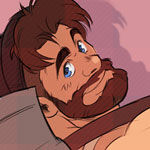 Hello, my name is Akrie! It's nice to meet you!
I've started running in Cookie Run somewhere in November of 2014 when I was looking for Cookie Clicker games in iTunes and stumbled into this game. However, due to all the crashing (I guess having an outdated OS or my tablet being jail broken had something to do with it...) I never did seriously get into it until late December 2014 when I finally got to play it with persistence (or after removing the jailbreak, either one).
I've been active on this Cookie Run Wikipedia recently but never got around to making an account, but I thought it was a good time to do so, so here it is!
I used to have my LINE ID up here but due to having so many friends, it was preventing me from enjoying the game with slow loading times, freezes and constant error messages, so I had to remove it to keep it at a manageable level. Sorry! I'm an active Cookie Run player and one of the most active editors here on this Wikia.
Outside Cookie Run, I'm a 35 year old graphic artist and a web designer. I am also a certified teacher's assistant. I use my spare time to play video games and draw. I also love to read manga. My favorite manga to read is Mansion Ikkoku, Love Hina, Negima!, Yakitate!! Japan and Case Closed.
My Contributions
I have contributed to the Cookie Run Wikipedia, but they do tend to be buried under all the Events & Updates blog entries I do about biweekly, so I've listed them here if you want to check them out without having to wade through pages.
My Records
I will be updating my records whenever I break my current record (and I plan to a lot). You can try to beat my records!
| | Record |
| --- | --- |
| Episode 1: Escape from the Oven | 93,406,976 |
| Episode 2: Primeval Jungle | 99,980,744 |
| Episode 3: Dragon's Valley | 104,625,624 |
| Episode 4: City of Wizards | 82,058,032 |
| Episode 5: Dessert Paradise | 91,437,488 |
| Special Episode 1: Ghost Pirate's Island of Coins | 19,876 |
| Special Episode 2: Tower of Frozen Waves | 234 / 300 |
| # of Warm Hearts So Far | 48 / 100 |
| Most Coins in a Single Run | - |
| Most XP in a Single Run | - |
My Blessed Treasures
The following treasures are treasures I have successfully blessed.
My Crystal Engine
My long term goal: Have a sustained Crystal Engine without having to spend money ever again on this game. Here's what I currently have in my Crystal Engine.